---
---
---

---
Maintain dissolved oxygen levels in the cage high at all times and save up to 30% on cleaning costs.
---
KARMENstudio Biofouling Module analyzes cages videos recorded by any camera/ROV with our fully automatized AI and ML tools, providing three innovative features allowing you to manage fouling at lower costs and with better results:
The precise location of biofouling
The biofouling stage
AI spreading rate prediction

These three pieces of information combined help you clean in time and only where it's needed, reducing costs and copper release, which provides better fish health and higher yields.
We analyze net holes and biofouling from one video, increasing the ROI on recording investment.
---
How it works?

---
Capture a video of cages/transfer
with ANY underwater ROV/camera you have!

---
Upload your video
to your dashboard in KARMENstudio

---
Download your report
in near real-time from our web app.
---
KARMENstudio HEATMAP – BIOFOULING RATE AND LOCATION
---

---
The biofouling ratio is a metric that shows ten stages of net cleanness. Green areas signify clean net, while red regions – stage 9 or 10 – represent areas grown in biofouling. Biofouling rate strongly correlates with dissolved oxygen in the cage.
Fouling spreading rate and speed depends on the depth, light, and orientation – cleaning part of the net that is more suspectible to fast overgrowth on a need basis reduces costs, while preventing reproduction and exponential overgrowth.
---
FOULING GROWTH GRAPH – TRACK AND PREDICT SPREADING
Regular monitoring provides data to generate fouling spreading graphs, helping you predict when the fouling will spread exponentially. The graph shows a knee or elbow of a growing curve, when the growth, due to reproduction, becomes exponential.
---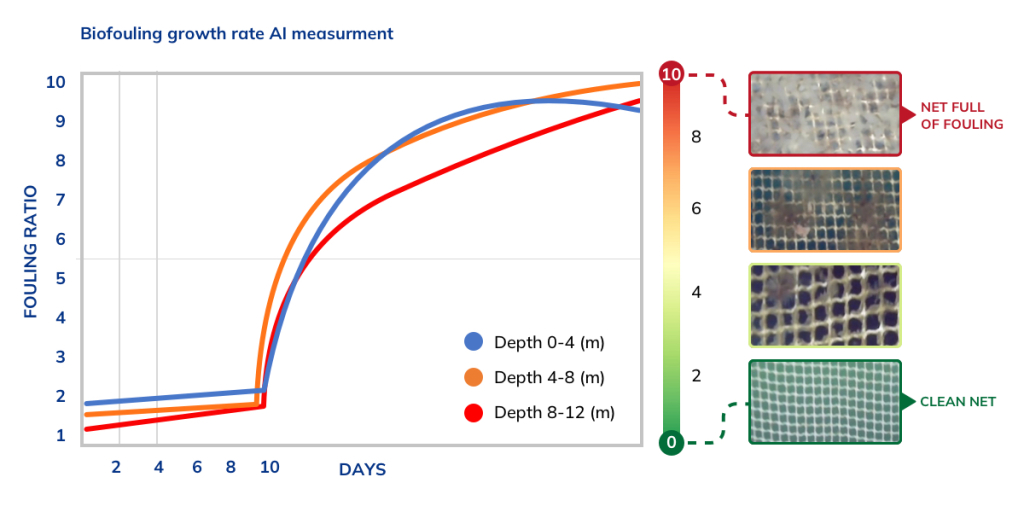 ---
The Fouling Growth Graph is based on recordings of one part of the net during 84 days. Growth is slow at first, but in one moment it becomes exponential, biofouling strongly correlates with dissolved oxygen levels and consequently fish health.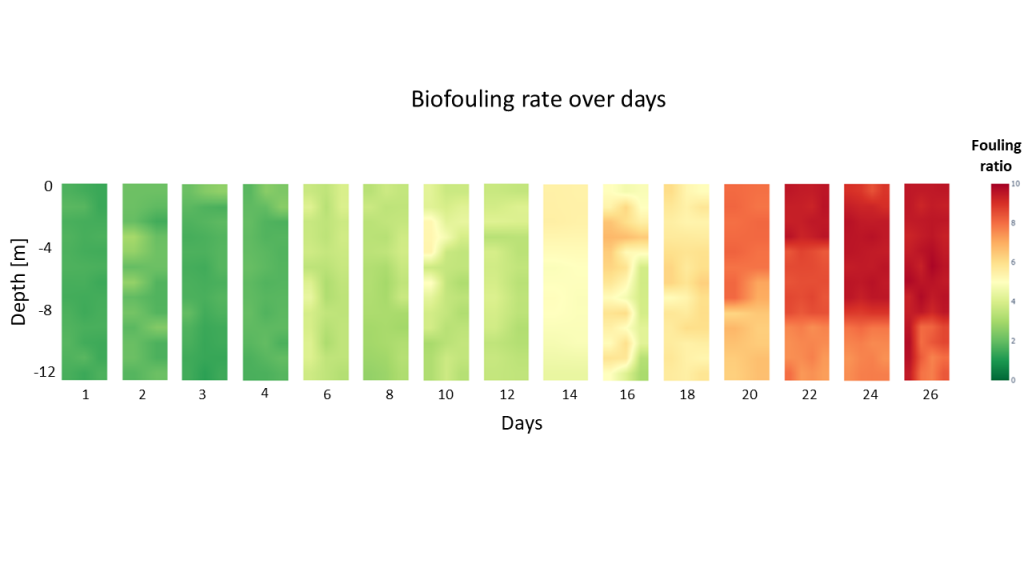 ---
Do you have questions? Contact us
---
Pricing

KARMENstudio is a SUBSCRIPTION SERVICE

Do you need a quote?

---
LESS COPPER RELEASE AND BETTER FISH HEALTH CONTRIBUTES TO YOUR ESG METRICS
Innovative biofouling management improves the company's sustainability in two important UN Sustainable Development Goals: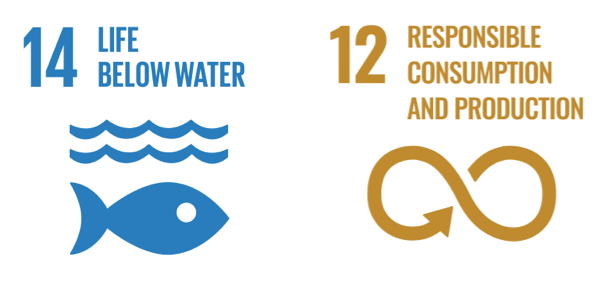 Cleaning on a need basis reduces copper release, protecting sea beds and fish health.
That is an important contribution to the long-term sustainability of the aquaculture business and your ESG score
No need for additional equipment like hydroacoustic communication or other hardware sensors.
---
From our blog:
---
---