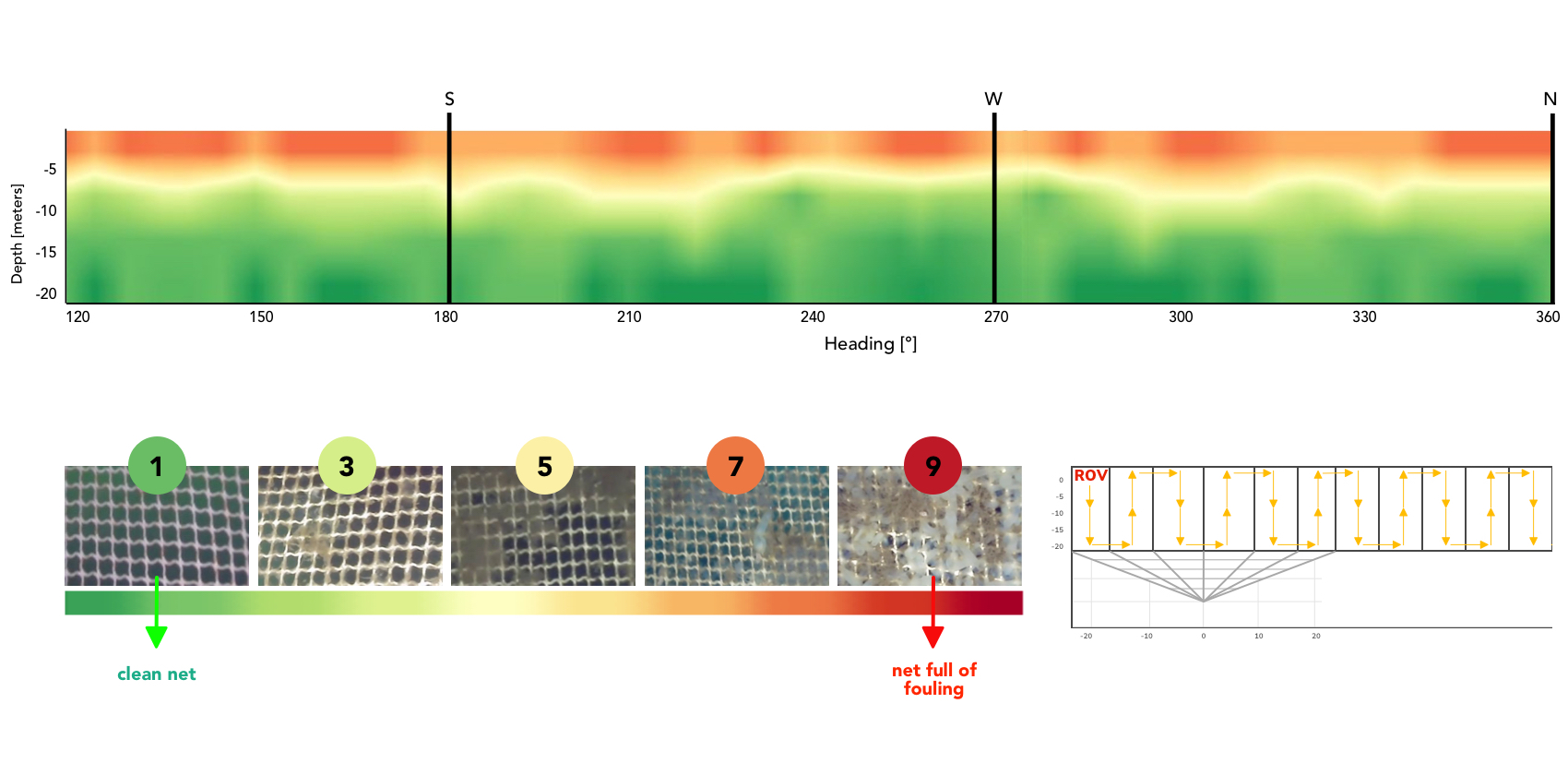 The most affordable, practical, and environmentally safe aquaculture biofouling management system 
Biofouling is a big problem for the fish farming industry.
Typical management strategies are costly, inefficient, and harm fish and the environment.
The best way to reduce costs, protect the environment, and ensure fish health would be to remove fouling topically in the early phase. With KARMENstudio Fouling ratio service only on cleaning, you can save up to 30% annually per cage while providing better fish health and less copper pollution.
Problem with fouling management – GPS doesn't work under the sea
Electromagnetic signals from satellites are heavily damped in water, and typical ROV inspection recording fish farm cages cannot easily determine geolocation where the fouling started to develop.
Possibly more precise ROV geolocation requires ultrasound solutions for ROV. This solutions are not common in cage inspections because it is always a problem to maintain more hardware and sensors in the cage.
But there is a solution
KARMENstudio developed an exact alternative approach to GPS/ultrasound – making it possible to locate and analyze every inch of the net. We only use standard "Depth" and "Heading" measurements using advanced and high-speed physical modeling for geolocation.
As a result, we provide a detailed heatmap of fouling from any video of the cages you already have in near-real time. Send your divers and/or robots to remove fouling before it even gets a chance to spread.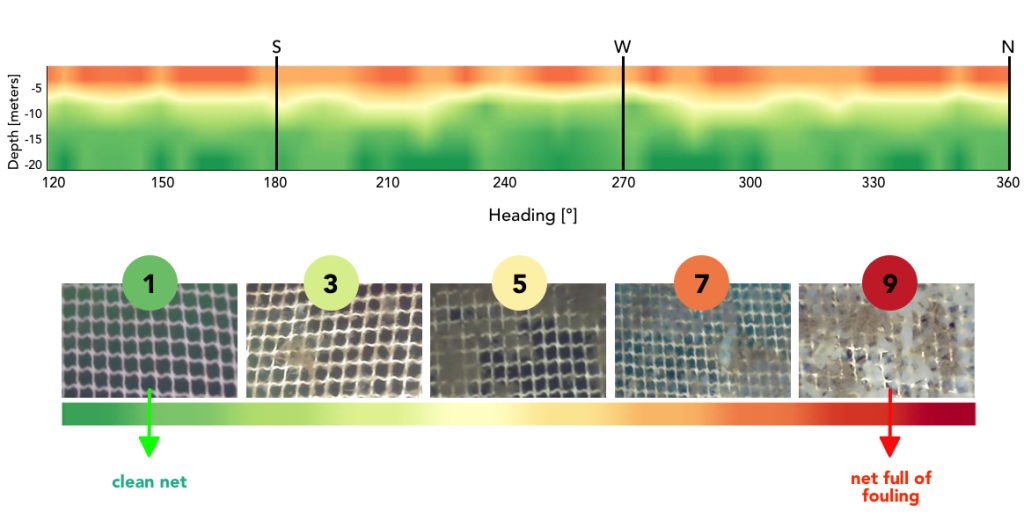 This approach saves money and time and significantly reduces copper release, which can have a profound impact on your ESG score.
KARMENstudio is one of the most advanced aquaculture AI software with many applications. Biofouling overgrowth service is one of them.
---
Get a free demo

Try KARMENstudio for free
Upload a video clip of yours captured by ANY ROV/camera you use.
After receiving your video, we will analyze it and send you a custom report in up to 3 days
You don't need to sign up or use your credit card!

Contact us
---
Using classical physics approaches, we reconstruct the actual position of the ROV through very sensitive depth measurements and recalibrated heading geolocating. In every second of your video, we know where the ROV camera is looking.
---
---
No need for additional equipment like hydroacoustic communication or other hardware sensors.
How it works?

---
Capture a video of cages/transfer
with ANY underwater ROV/camera you have!

---
Upload your video
to your dashboard in KARMENstudio

---
Download your report
in near real-time from our web app.
---
Pricing

KARMENstudio is a SUBSCRIPTION SERVICE

Do you need a quote?